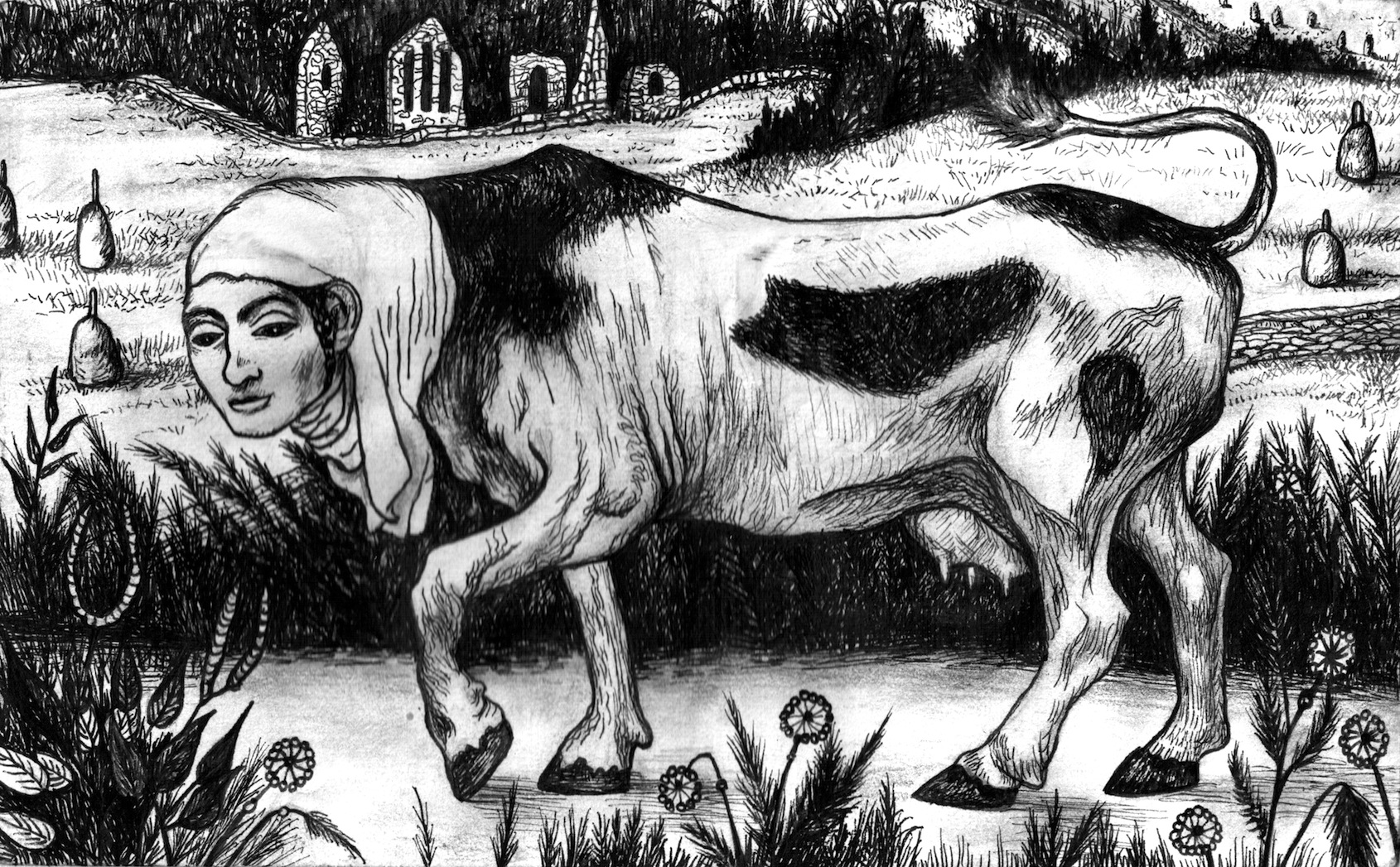 The inspiration for this series came from a used bookstore I used to frequent. One lucky day I found the owner (who also owned a rare bookstore) cutting illustrated pages out of a Renaissance English medical volume too damaged to sell as a whole.
An Introduction, or Compendium, to Chirurgery (1649) had a chapter called "Of Monsters and Prodigies", filled with drawings and descriptions of the most bizarre and fantastical hybrid creatures. I loved how they were presented as fact alongside medically accurate diagrams of organs and skeletal systems which filled the rest of the book. I bought as many pages as I could, and soon started penning out my own encyclopedia of humanoid beings.
These drawings all measure 5 x 7", and were created in my favorite sketchbook with pencil and ink pens.